[from Ashmatic Kitty website]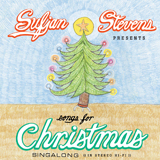 Celebrate Christmas on Halloween!? Who ever heard of such a thing? Of course we haven't forgotten Halloween either.

In the same way that brisk, Northern wind whipped by you last week with its chilly reminder that the holiday season is closer than you think, here it is: Sufjan's 5 CD Songs for Christmas in all its free, streamy goodness, available for enjoyment right now. These computer bytes of joy broadcast over the Internet feature albums recorded by Sufjan over the course of 5 yuletides (from 2001 to 2006), each employing different friends, instruments, and moods to tease and swizzle the Christmas spirit in all of us, even as early as October. Say, maybe it is time to cook a little shortbread and toss a little tinsel.

Of course, you can't gift-wrap an internet stream. For those who prefer their Christmas with lovingly reused golden bows and Santa-in-pajama wrapping paper, we will be taking preorders for Songs for Christmas on October 31st, the Christmas of October to ship November 14th. This wonderful set weighs at least 15 pieces of coal, with 5 individually wrapped CDs, stickers, short stories, an essay, a video, a comic strip, songbooks, and an Official Original Christmas Family Portrait of Santa Sufjan! Check those off your list! If we could have placed the CDs in snowman adorned cookie tins and delivered them to you by hand at your Christmas office party, we would have. But we just don't have enough helper elves.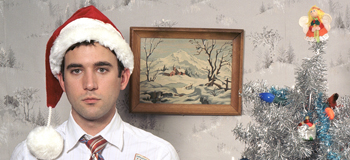 Stream the tracks right here.